Manchester-born Jasen started his career at the BBC , ITV and Channel 4 in the nineties. Jasen has a film and TV career spanning over 20 years and enjoyed working on award winning programmes like Eastenders, Big Brother and Pop Idol.
in 2009 Jasen saw a gap in the market to offer a professional production service at a faction of the cost of using a local service production company. MANCHESTER FIXER offers a simple and more affordable production service in the North.
Jasen prides himself on being a first class negotiator and a strong communicator,. Above all he listens to clients' needs to ensure that the brief is adhered and thus in keeping to the budget and making you a profit.
"It was a pleasure working with Jasen on the Adidas project. I highly recommend him for all your production needs." – Richard Firminger, Executive Producer
Specialties: Producing. Production Management. Location Management.
More about me
GLYN DAVIDSON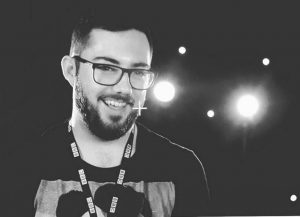 Fresh from the Capital, Glyn has taken his experience in assisting productions in the North. Working previously as a runner on shows such as Strictly Come Dancing and Wolf Hall, he has a diverse experience across the industry. 
From casting to locations and forward planning, Glyn has a knack for problem solving and efficiency and will ensure that your production runs smoothly throughout. 
Specialties: Production Assistant. Casting Assistant. Location Scouting